The M.D. of Wainwright is situated in the heart of the agriculture and oil industries and is a major partner with one of Canada's largest military training bases. This makes the M.D. of Wainwright an area of diverse wealth both socially and economically and allows us to provide our residents with many services and the benefit of low taxes.
In addition, the M.D. of Wainwright offers various historical and recreational attractions for residents and visitors.
The M.D. of Wainwright is a progressive community that is a great place to live, work and raise a family. We are glad to welcome you.
In 2016 the M.D. of Wainwright had a population of 4,479 living in 1,459 of its 1,768 total private dwellings, a change of 8.2% from its 2011 population of 4,138. With a land area of 4,156.56 km2 (1,604.86 sq mi), it had a population density of 1.1/km2 (2.8/sq mi) in 2016.
Contract Equipment Opportunity
The Municipal District of Wainwright No. 61 invites prices for contract equipment opportunities for the 2020 season. Equipment requirements include excavators, crawler tractors, packers, water and oil hauling trucks, motor scrapers, LGP crawler tractor, tandem axle dump truck and semi-tractor with tri-axle end dump. Contractors hired will be responsible for operator, fuel, oil, transportation, and servicing of the equipment. Equipment will be required on a project specific or as needed basis. Rates will only be paid when equipment is operating. Those interested are invited to obtain a price submission package at the contact information below.
The M.D. of Wainwright reserves the right to waive informalities in, or reject any or all prices, or accept the price deemed most favorable in the interest of the M.D. The lowest or any price may not necessarily be accepted.
Sealed submissions marked "Contract Equipment Opportunity" will be accepted until 10:00 a.m. March 10, 2020 at the address indicated below. All prices are to be submitted on the schedules provided.
For additional information or questions please contact Mark Greibrok, Director of Road Construction at 780-842-0486.
Municipal District of Wainwright No. 61
717 – 14th Avenue
Wainwright, Alberta
T9W 1B3
The Efficient Gran Dryer Program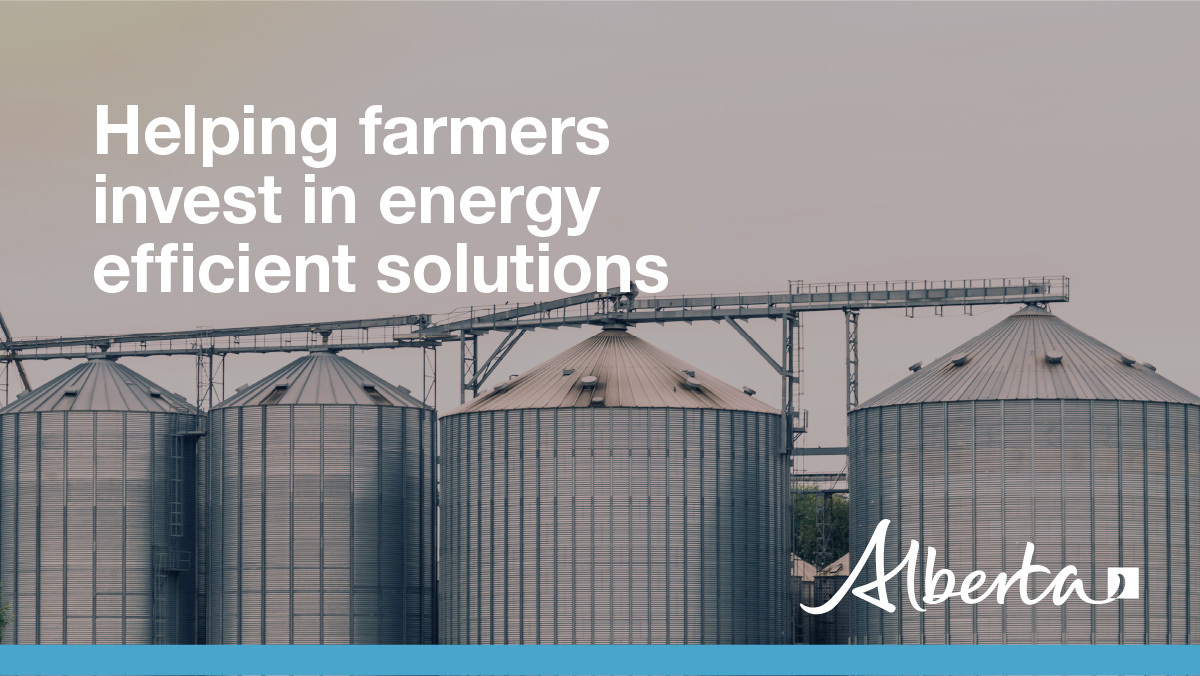 Farmers hit with tough harvest condition are eligible for a new grant to help cover the costs of grain dryer equipment that will improve energy efficiency within their operations. For more information go to Alberta Government News website.
Grazing School for Women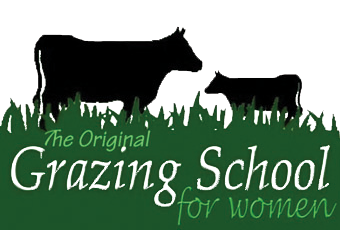 The 2020 Grazing School for Women will be hosted in Beaver County this year on June 9th and 10th. Visit our new website for more information or contact Tanis at the M.D. office.
Health Talks Workshop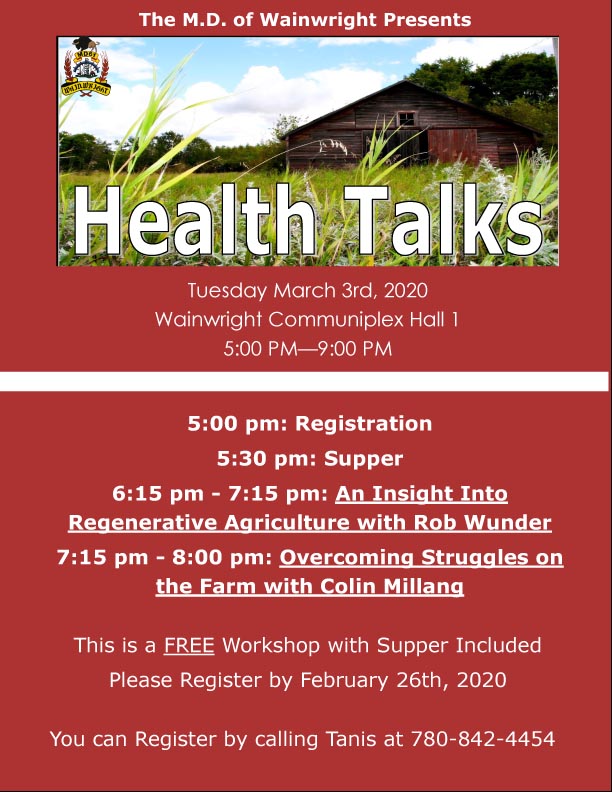 Employment Opportunity: Director of Finance
The M.D. of Wainwright No. 61 provides a career opportunity for a qualified and highly motivated individual for the full-time position of Director of Finance. This position will be responsible for the overall finance and accounting functions of the M.D. of Wainwright.
Outline of Duties:
Responsible for the finances and investments of the M.D.;

Oversees all A/P, A/R operations and functions;

Develops and maintains the municipality's annual Operating and Capital Budgets;

Develops and maintains the municipality's 3 year Operating and 5 year Capital budget as per legislative requirements;

Responsible for all Tangible Capital Asset transactions including acquisition, amortization and disposal on an on-going basis;

Attends Council meetings as a support and resource for Council;

Calculates all taxation mill-rates for the annual Tax Bylaw;

Works closely with IT on the function of the municipality's accounting software system; and

Other duties as assigned by their supervisor.
Qualifications:
Chartered Professional Accountant (CPA) designation or equivalent;

Post-secondary certification/diploma/degree in accounting or related field - equivalent training and experience in municipal accounting will be considered in lieu;

Excellent interpersonal and communication skills;

Computer Experience (Microsoft Office);

Experience or familiarity with Bellamy/Serenic software;

Five (5) years experience in municipal accounting and/or finances is an asset; and

Familiarity with the Municipal Government Act and accompanying Regulations.
Resumes will be accepted until 4:30 p.m. Feb. 24, 2020 to the attention of:
Mr. Kelly Buchinski
Municipal Administrator
M.D. of Wainwright No. 61
717 – 14th Avenue
Wainwright, AB T9W 1B3
Email: This email address is being protected from spambots. You need JavaScript enabled to view it.
Winter Wetlands Functions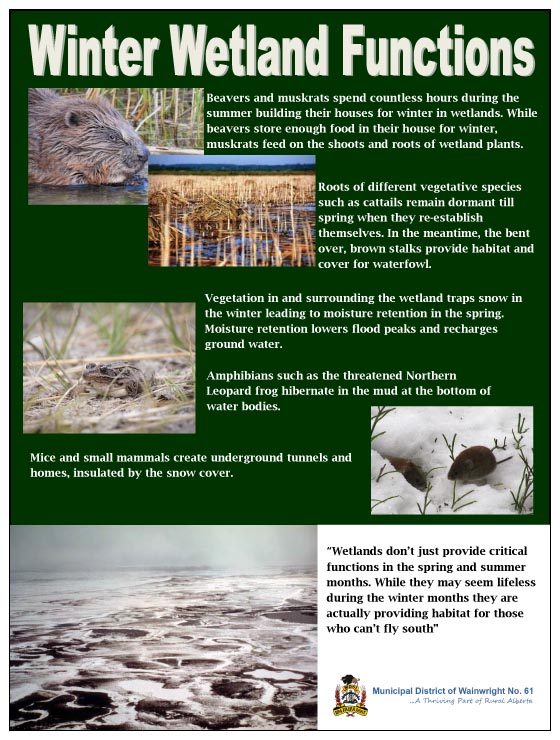 How's Your Infrastructure Doing?
Infrastructure is important! After all, a functional infrastructure system is the physical foundation of a healthy, productive, and vibrant community. Without it, our lives would be a lot less convenient and a lot more difficult.
Municipalities right across Canada are dealing with aging infrastructure like pipes, roads, sidewalks, bridges and buildings. This is true right here in the MD of Wainwright.
See this page for the full article.
Payments can now be made through PaySimply
The M.D. of Wainwright No. 61 is pleased to announce that you can now pay your taxes, utility bill and gravel invoice with your credit card through PaySimply.
We partnered with ATB Financial and through their unique partnership with PaySimply, you can now make payments with your credit card, within minutes.
Highlights include:
Secure – PaySimply doesn't store your payment information
Digital alternative to cheques and cash
You can earn points on any rewards credit card and have your taxes pay you back!
To pay your utility or gravel invoice with your credit card please go to https://www.paysimply.ca/Partner/Details.aspx?id=24857
To pay your taxes with your credit card please go to https://www.paysimply.ca/Partner/Details.aspx?id=24855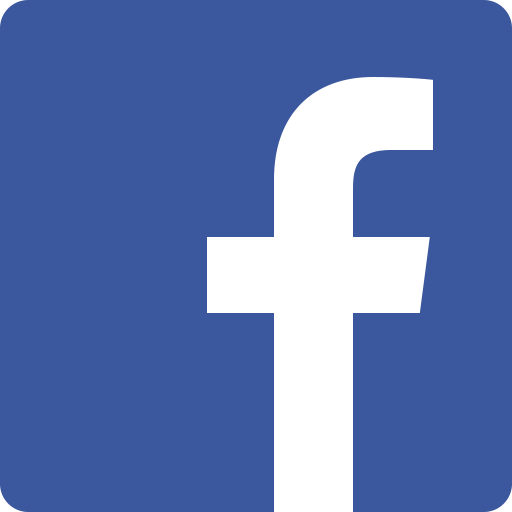 Join Us On Facebook