The Wainwright Wildlife Society established and has maintained a 6 km trail system east of the Riverdale Campground near the Mistahiya Lodge for several years. This development and continued maintenance have been through the work of the Society's members and local volunteers.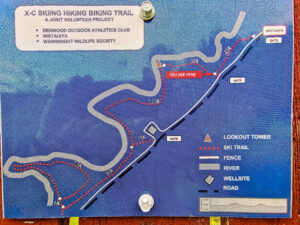 To access to the trails go approximately 10 km east of Riverdale Campground towards the Mistahiya Lodge.
A great place for activities such as: walking, hiking, snowshoeing, cross country running/skiing, biking and photography. The trails are not intended for ATVs or snowmobiling.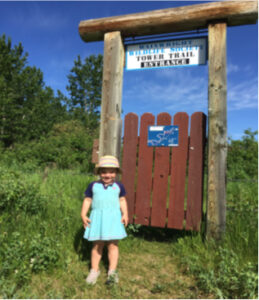 The Wildlife Society's trails provide an opportunity to view wildlife in their beautiful, natural habitat in the stunning Battle River Valley.  Great for families, the young and old, and all for free! What a great way to remain active and maintain Covid distancing while improving one's physical and mental health!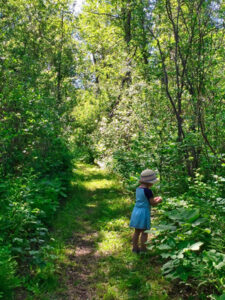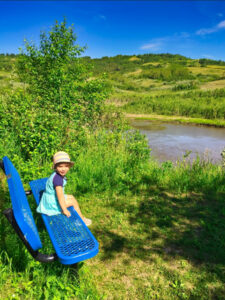 The Battle River offers a stunning view at all times of the year!!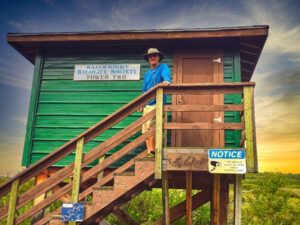 Our watch tower offers a warm place to hide and watch wildlife from.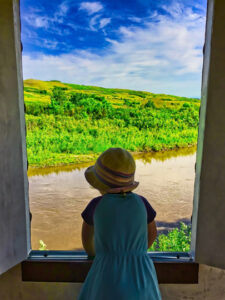 Teach our youth about the importance of wildlife and wild places.
Don't forget to sign our visitor's book!!