Gravel Program
Councillor's requests for grading or gravelling are forwarded to the Director of Transportation who makes arrangements to dispatch the appropriate units through the Gravel Foreman. Councillors work in co-operation with the Director of Transportation in mapping out all gravelling projects prior to the gravelling season.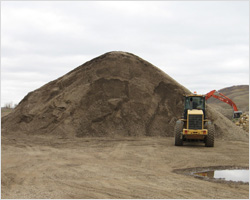 Upon written request from a ratepayer, the M.D. shall sell gravel at $10.00 per tonne, plus hauling and loading costs, up to a maximum of 125 tonnes per yard site every year. M.D. truckers or approved truckers shall be used to haul this gravel at M.D. rates. The ratepayer shall be responsible to pay the trucking costs directly to the trucker.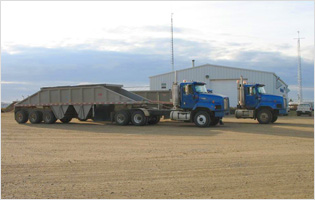 Municipalities within the boundaries of the M.D. of Wainwright No. 61 may also purchase, upon written request, crushed gravel from the M.D. at the above rate.

Download Gravel Request Form

Download Permission to Enter and Hold Blameless