For booking and information please call 780-842-4727
Located 16 km East and
12 km South of Wainwright @ 50033 TWP RD 440
130 Individual Campsites
6 Group Campsites – 4 Over flow
Laundromat & Showers
9 Hole Golf Course
15 km of Nature Walk Trails
Unique History
Open May 1 – September 30
The M.D. will be following the provincial guidelines and their Step by Step Recovery Plan regarding campgrounds.
For more booking and information, please call
780-842-4727
Off season email: newmanholdings@outlook.com
Arm Lake Campground and Golf Course is located within the Municipal District of Wainwright, 16 kms East and 10 kms South of the Town of Wainwright off Secondary Highway 610 or can be accessed 8 kms West of the Village of Edgerton on Secondary Highway 610. This area contains approx. 250 acres located in the NW and NE of 36-43-5 W4M surrounding a beautiful lake.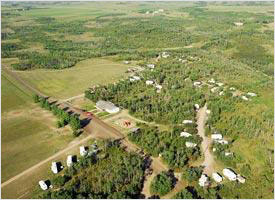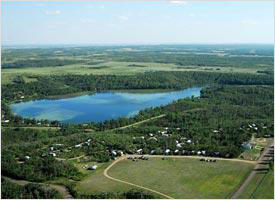 Attractions
There is a public beach available to relax at or enjoy a swim in the lake. The area also offers picnic areas, 3 playgrounds, a group shelter for day use, and firewood. There are numerous hiking trails located around the lake. There is an abundance of wildlife, which can be seen and enjoyed by a nature lover. Saskatoon berry and chokecherry bushes can also be found in the area. Fishing for Northern Pike, Perch and Walleye can be enjoyed during a stay here as well. Clear Lake and Shuster Lake are also located within 1 mile of the campground, and can also be used for a day of fishing. Perch, Northern Pike and Walleye can be found at Clear Lake and freshwater trout can be found at Shuster Lake. Cross-country skiing can also be enjoyed here during the off season.
The campground and golf course are both family-oriented, with lots of activities for both young and old. Whether you enjoy a relaxing day of fishing or a round of golf, it is all available here.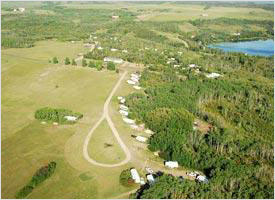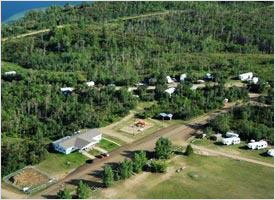 Nature Walk
Animals that are common or have been seen in this area include Whitetail deer, Mule deer, rabbits, squirrels, chipmunks, ground squirrels, coyotes, and numerous other species.
There are also an abundance of birds that call this area home. All kinds of ducks can be found nearby, the most common being mallards, loons & diving ducks. Canada geese, Peregrine falcons, numerous varieties of hawks, chickadees, sparrows, robins, finches, jays, crows, magpies & ravens are also seen throughout the area. Arm Lake also has a pair of Turkey Vultures that can be spotted from time to time.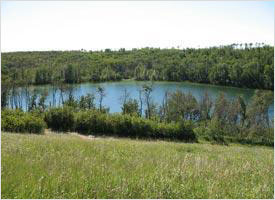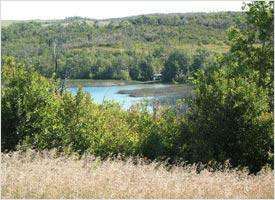 For more information please call 780-842-4727
Off season email: newmanholdings@outlook.com