Municipal elections are held every four years where residents elect seven Councillors to a four year term.  In the M.D. of Wainwright, Council members are elected by division.  The Reeve is then appointed by council.  Below is a list of each division with links to maps of the area.
Division 1
Division 2
Division 3
Division 4
Division 5
Division 6
Division 7
October 18, 2021 is the next Municipal Election
Important Dates
January 1, 2021 to September 20, 2021 – Nomination Period
September 20, 2021 12 noon – Nomination Day
October 18, 2021 – Election Day
The unofficial nomination list for each division is: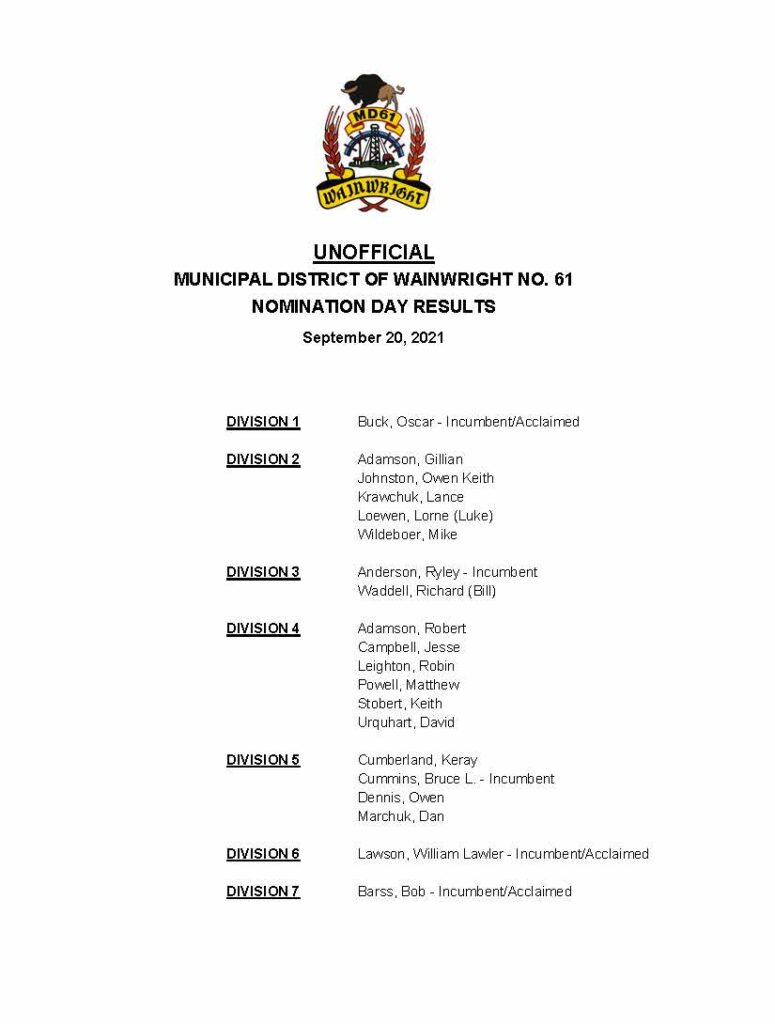 Below is information prospective candidates should know about municipal elections including campaign financing, rules regarding signage, and forms you will need to complete.
The following are the forms you will need for your nomination package
Voting Stations
Voting hours on Election Day are between 10:00 a.m. to 8:00 p.m.
Advance Votes for the 2021 election may be scheduled and advertised as required under the Local Authorities Election Act.
Voter Eligibility
To be eligible to vote, an elector must be:
18 years old;
A Canadian Citizen;
A resident in Alberta; and
The elector's place of residence must be located in the local jurisdiction on election day (Section 47 of the Local Authorities Election Act)