The M.D. of Wainwright is situated in the heart of the agriculture and oil industries and is a major partner with one of Canada's largest military training bases. This makes the M.D. of Wainwright an area of diverse wealth both socially and economically and allows us to provide our residents with many services and the benefit of low taxes.
In addition, the M.D. of Wainwright offers various historical and recreational attractions for residents and visitors.
The M.D. of Wainwright is a progressive community that is a great place to live, work and raise a family. We are glad to welcome you.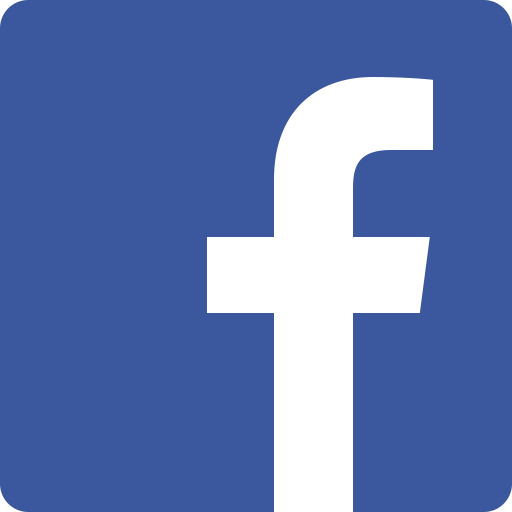 Join Us On Facebook
Division 3 Contact Information
Please take notice that the M.D. of Wainwright has decided to defer the election of the vacant Councillor position in Division 3 to the next General Municipal Election scheduled for the fall of 2017 instead of holding a by-election in the interim.
In the meantime, ratepayers and residents of Division 3 with issues or concerns involving roads, weeds, drainage, pests and other concerns may contact the following:
M.D. Administration Office - 780-842-4454
Reeve Bob Barss - 780-842-7309
Deputy Reeve Ted Wilkinson - 780-806-0315
AAAF Memorial Bursary
The Association of Alberta Agricultural Fieldman, as an ongoing tribute to active or retired AAAF members who pass away, and in the spirit of continuing education valued by our association, created the AAAF Memorial Bursary.

The Bursary is intended for students continuing their education at a College or University. Students must be enrolled in an agricultural or environmental science program. One $500.00 Bursary is available to a student that lives in the North East AAAF Region.

For more information for M.D. of Wainwright residents please contact James Schwindt (This email address is being protected from spambots. You need JavaScript enabled to view it.) or Tanis Ponath (This email address is being protected from spambots. You need JavaScript enabled to view it.) at (780) 842-4454 or go to the Municipal District of Wainwright No. 61 website for a NE AAAF Bursary Application Package.

Deadline for Applications is September. 1, 2017.
General Election 2018
The next General Election for the Municipal District of Wainwright No. 61 will occur on October 16, 2017.

Nomination Day is September 18, 2017. Nomination packages can be picked up at the Administration office. If you have any questions regarding the Election please contact the Administration Office at (780) 842-4454.
Field Day - Invasive Species and Riparian Areas
August 22, 2017, 10am - 3pm at the Riverdale Mini-Park, M.D. of Wainwright
Join us on the banks of the Battle River to learn about:
The health of the Battle River
Measuring the health of riparian areas
riparian and aquatic plant ID
riparian management, including fencing, watering and grazing options
mechanical and biological control of invasive weeds
Free lunch included. Register now to secure your spot by calling 1-88-672-0276 or emailing Sarah at This email address is being protected from spambots. You need JavaScript enabled to view it.
Toad Flax Tour
Rural Routes Supper
Annual Rural Routes Supper

The M.D. of Wainwright is proud to offer an evening full of socializing, food and entertainment to celebrate the Agricultural Industry within our local municipality! M.D. of Wainwright ratepayers are invited to supper followed by the entertainment of comedian and magician Perry James on August 11th, 2017 at the Elks Hall in Wainwright.


We will also recognize the rural family recipients for the 100 Year Farm Family awards. A silver collection will be accepted for the Wainwright and Area Food Bank. Register by August 4th to be entered into a draw for a $500 Gift Certificate at a local Agricultural Dealer of the winner's choice.

Registration by August 4th is required by everyone attending. Call the M.D. Office at 780-842-4454 to register, as available space is limited.
Calendar Contest
Road Closure Update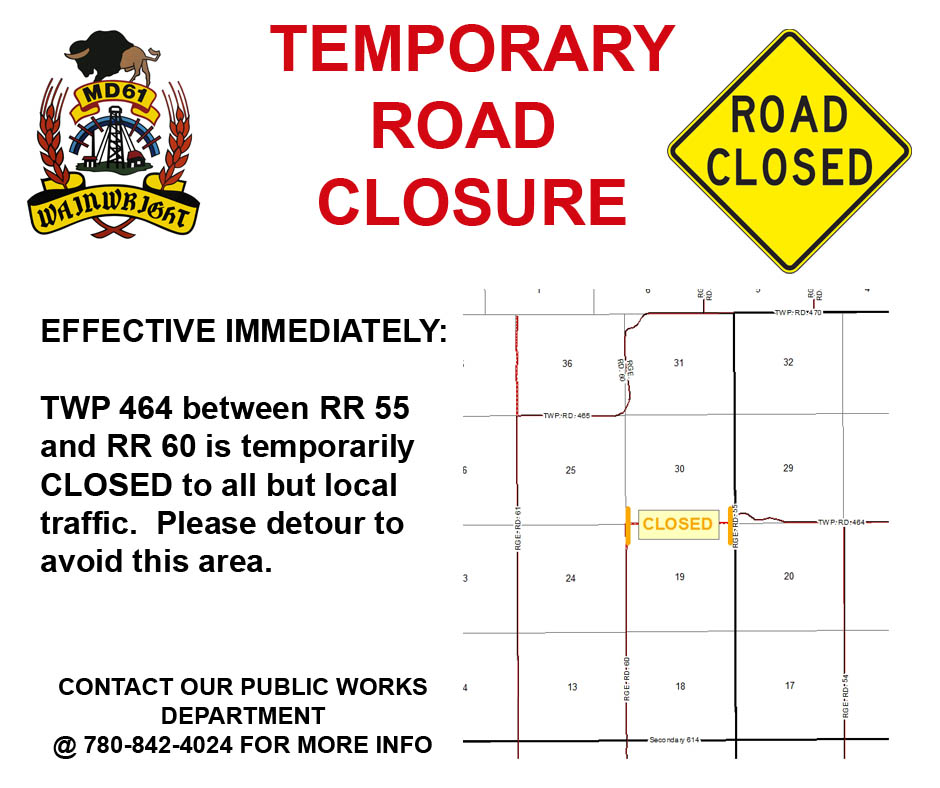 The M.D. of Wainwright has re-opened the 4 miles West of highway 897 on Twp Rd. 454.
The 1 mile of construction road on TWP 464 between RR 55 and 60 is still closed.
Thank you for your cooperation.
Fabyan Bridge Work
The M.D. of Wainwright has been notified that an Alberta Transportation contractor will begin work on the Fabyan bridge on Highway 14. Limited lane passage may be in affect for the next number of weeks. Effective May 5th to the end of July, only ONE lane will be open on the bridge. Please make alternate arrangements if this will affect your travel on Highway 14. Effective May 5th, no wide loads are allowed for the duration of construction. Loads wider than 3.5 meters must use alternative routes. This includes farm equipment, no exceptions.
Information about Alberta's Agricultural Service Boards
The Agricultural Service Board Grant Program promotes long-term sustainability of agriculture industry and rural communities and the development and delivery of environmental extension programming. ASBs are responsible for implementing and enforcing legislative requirements under the Agricultural Service Board Act, the Weed Control Act (WCA), the Agricultural Pests Act (APA), the Soil Conservation Act (SCA) and assist with the control of animal disease under the Animal Health Act (AHA). Full document can be download here.