The M.D. of Wainwright is situated in the heart of the agriculture and oil industries and is a major partner with one of Canada's largest military training bases. This makes the M.D. of Wainwright an area of diverse wealth both socially and economically and allows us to provide our residents with many services and the benefit of low taxes.
In addition, the M.D. of Wainwright offers various historical and recreational attractions for residents and visitors.
The M.D. of Wainwright is a progressive community that is a great place to live, work and raise a family. We are glad to welcome you.
2015 Calendar Photo Contest
| | |
| --- | --- |
| | Submissions for the 2015 calendar photo contest are due on August 14, 2015. Selected photos will be published in a 12‐month municipal calendar featuring photos, tips, facts and information on sustainable agriculture and the environment. The 13 photos chosen (the 13TH being the last page and front and back cover) will each be awarded one hundred dollars ($100.00) each. A maximum of 2 winning photos per photographer.  The complete rules for entry can be found here. |
Rural Routes Supper - August 7th, 2015
The M.D. of Wainwright is proud to offer an evening full of socializing, food and entertainment to celebrate the Agricultrual Industry within our local municipality. 

M.D. of Wainwright ratepayers are invited to supper followed by the entertainment of comedian Doug Arden, "Canada's Corporate Funnyman." 

We will also recognize the rural family recipients for the 100 Year Farm Family awards.  A silver collection will be accepted for the Wainwright and Area Food Bank.  

Register by July 31st to be entered into a draw for a $500 Gift Certificate at a local Agricultural Dealer of the winner's choice.

 
Riverdale Hours for July 2015
Club House Hours for July:
Monday to Friday 9:00 AM - 9:00 PM
Saturday & Sunday 8:00 AM - 9:00 PM
Road Ban Updated
The road ban on all M.D. roads has been lifted.
Garbage Bin Rates changing July 1, 2015
The pricing for garbage bin pick-up will be changing to the following rates effective July 1, 2015.
Container Size

Monthly Pick-up Every 2nd Week

(July 1, 2015 to June 30, 2016)

Per Extra Lift

3 yd Container
$35.91/month + GST

$35.91/month + GST

4 yd Container

$38.23/month + GST

$38.23/month + GST

6 yd Container

$40.55/month + GST

$40.55/month + GST

8 yd Container

$42.86/month + GST

$42.86/month + GST
New Director of Safety & Utilities, Director of Transportation and Director of Construction
We are very pleased to welcome Preston Iverson as our new Director of Transportation.  Preston is responsible for overseeing the entire maintenance and operation program for all roads in the M.D. of Wainwright.  This includes grading, gravelling and snowploughing.  If you have any questions for Preston regarding the M.D. 's transportation network, please do not hesitate to contact him at 780-806-3055 or at This email address is being protected from spambots. You need JavaScript enabled to view it..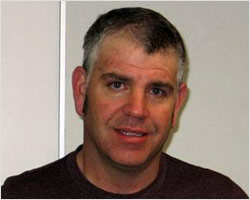 We are very pleased to welcome Pam Charles as our new Director of Safety and Utilities.  Pam will be replacing Preston in this position and utilize her background in health and safety to oversee the M.D.'s safety program.  She will also be supervising the Hamlet of Fabyan and Greenshield's small water and waste water systems.  If you have any questions for Pam relating to Safety and Utilities, please do not hesitate to contact her at 780-806-9326 or at This email address is being protected from spambots. You need JavaScript enabled to view it..
We are also pleased to announce that Mark Greibrok is now the Director of Road Construction.  In his new position, Mark will focus on the M.D.'s road building program including pavement overlays and maintenance, base stabilization, road oil and contracted construction.  If you have any questions about the M.D.'s road construction program, please do not hesitate to contact Mark at 780-842-0486 or at This email address is being protected from spambots. You need JavaScript enabled to view it..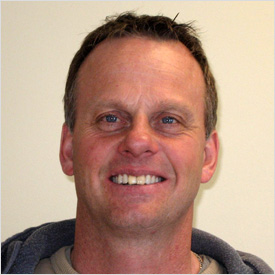 2% Liquid Strychnine Available
2015 Federal Registration of 2% liquid strychnine concentrate is available to agricultural producers with a farm fuel number, or farm license plates only.  Product to be used only on land with economically significant Richardson Ground Squirrel populations.  Infestation levels must be: 1 RGS hold per four meters of walking, or if a producer has 20% damage in a 100m strip of crop or pasture land.

Additional conditions and purchase restriction also apply.  Cost of this product will be $9.00/bottle or $216.00/case.  A restriction of two (2) cases per Order Day is in effect.

Available for purchase on Tuesdays between 1:00 - 3:00 PM each week.  Start May 19, 2015 until June 30, 2015.  Purchases after these dates can be made by appointment.  All sales dependent on product availability.

LSC will be distributed from the M.D. of Wainwright Rec. Shop (North side of the building) at 2010 - 15 Avenue N. Wainwright, Alberta.  (Located between Rent World and Wainalta Motors)

For more information, please contact the M.D. of Wainwright at (780) 842-4454.
Fire Ban in Effect
EFFECTIVE: IMMEDIATELY (April 23, 2015)
The Municipal District of Wainwright has issued a "Fire Ban" effective immediately due to the dry conditions. This "Fire Ban" applies to all rural residences and hamlets within M.D. boundaries.
The current "Fire Ban" does not include small recreational fires (such as small contained fire pits for cooking or warming purposes), or charcoal barbecues. The M.D. encourages all residents to use the utmost caution and care with these types of fires during these dry conditions.
The M.D. will not be issuing any fire permits while the ban is in place and all current fire permits are hereby suspended and permit holders are ordered to check their fires and ensure the fire is extinguished completely.
The "Fire Ban" will be in effect until notification is otherwise provided. If you have any questions or concerns, please contact the M.D. of Wainwright Office at (780) 842-4454.