Employment Opportunities With The M.D. of Wainwright
Download a General Job Application Form for the Municipal District of Wainwright in Adobe PDF orMicrosoft Word format.
You can also download the Driver Job Application From in Adobe PDF or Microsoft Word format.
Please forward Job Applications to This email address is being protected from spambots. You need JavaScript enabled to view it. or by fax to 780-842-2463.
Employment Opportunity: Director of Finance
The M.D. of Wainwright No. 61 provides a career opportunity for a qualified and highly motivated individual for the full-time position of Director of Finance. This position will be responsible for the overall finance and accounting functions of the M.D. of Wainwright.
Outline of Duties:
Responsible for the finances and investments of the M.D.;

Oversees all A/P, A/R operations and functions;

Develops and maintains the municipality's annual Operating and Capital Budgets;

Develops and maintains the municipality's 3 year Operating and 5 year Capital budget as per legislative requirements;

Responsible for all Tangible Capital Asset transactions including acquisition, amortization and disposal on an on-going basis;

Attends Council meetings as a support and resource for Council;

Calculates all taxation mill-rates for the annual Tax Bylaw;

Works closely with IT on the function of the municipality's accounting software system; and

Other duties as assigned by their supervisor.
Qualifications:
Chartered Professional Accountant (CPA) designation or equivalent;

Post-secondary certification/diploma/degree in accounting or related field - equivalent training and experience in municipal accounting will be considered in lieu;

Excellent interpersonal and communication skills;

Computer Experience (Microsoft Office);

Experience or familiarity with Bellamy/Serenic software;

Five (5) years experience in municipal accounting and/or finances is an asset; and

Familiarity with the Municipal Government Act and accompanying Regulations.
Resumes will be accepted until 4:30 p.m. Feb. 24, 2020 to the attention of:
Mr. Kelly Buchinski
Municipal Administrator
M.D. of Wainwright No. 61
717 – 14th Avenue
Wainwright, AB T9W 1B3
Email: This email address is being protected from spambots. You need JavaScript enabled to view it.
Job Seekers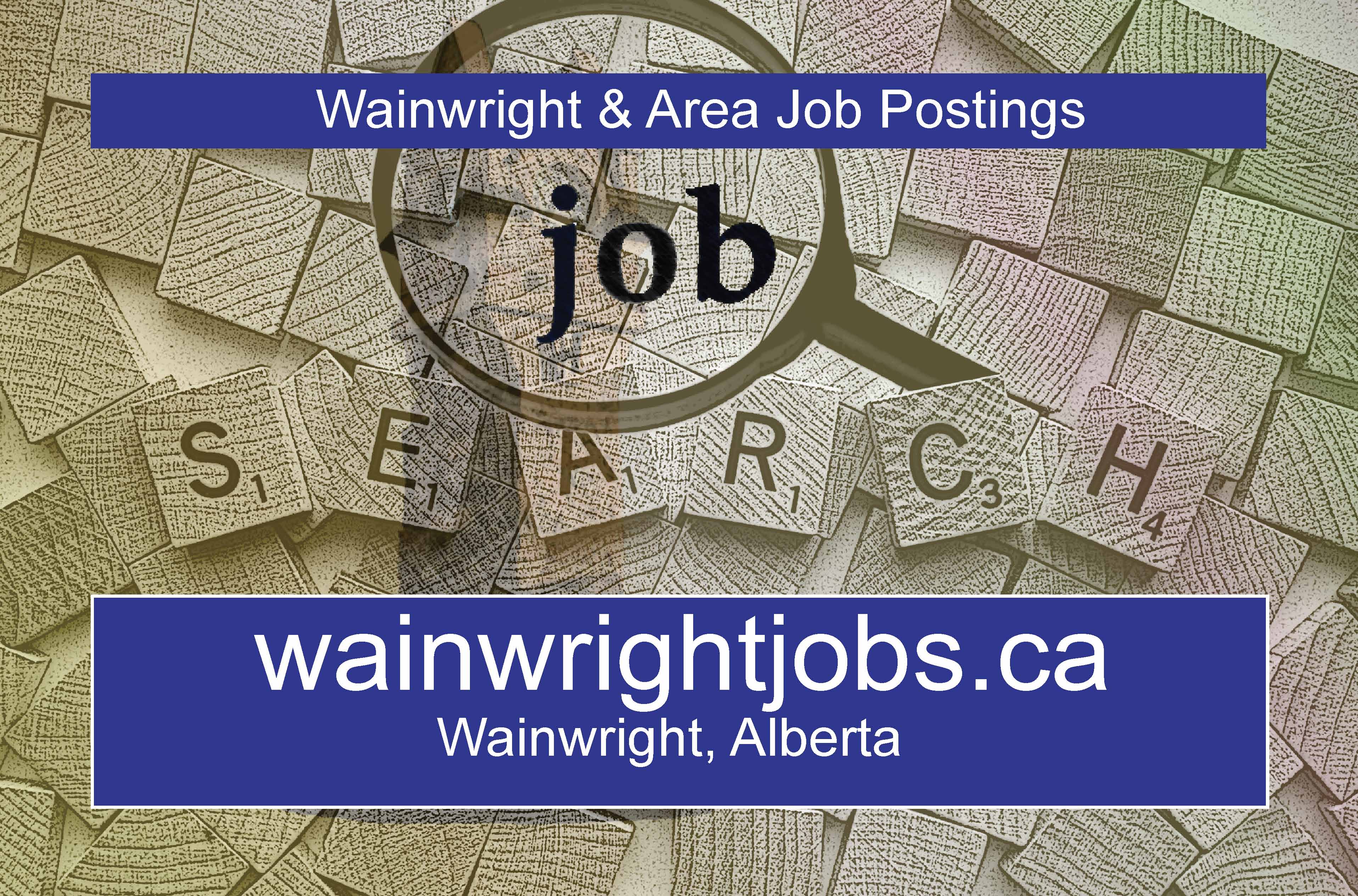 Business Opportunities With CFB/ASU Wainwright
For information on any opportunities offered for CFB/ASU Wainwright, you can view information from the MERX.com and buyandsell.gc.ca website.