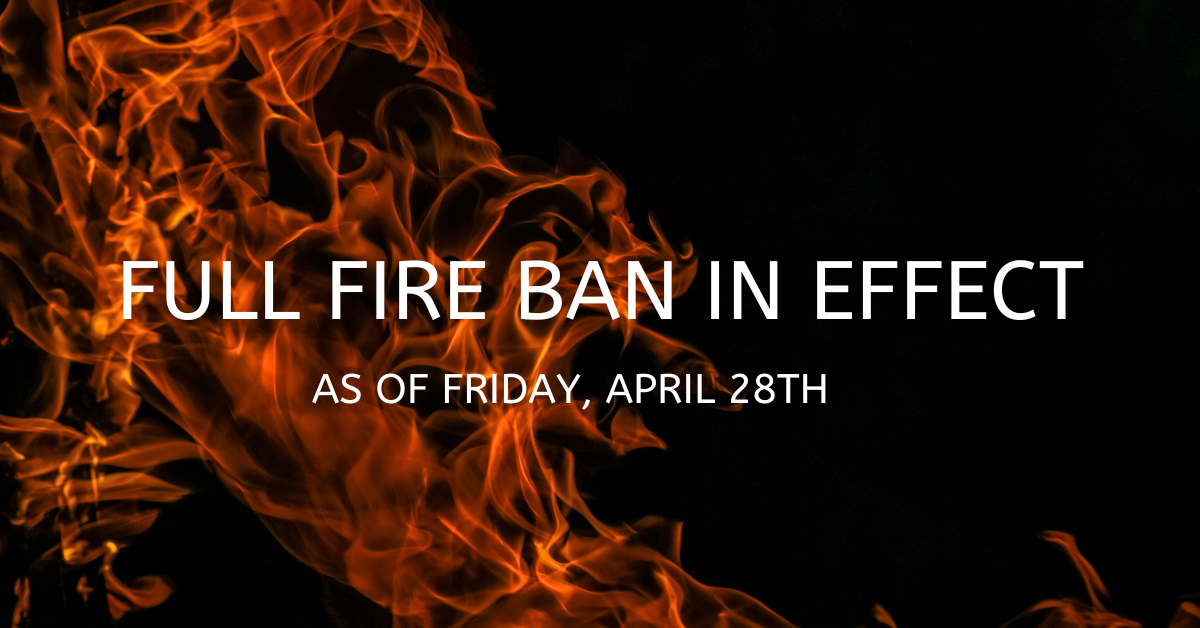 FULL FIRE BAN NOTICE
Due to the lack of moisture, dry conditions and high fire hazard, the Municipal District of Wainwright No. 61 has implemented a Full Fire Ban effective Friday, April 28th, 2023. The Municipal District of Wainwright will not be issuing any new fire permits until further notice and all existing permits are now rescinded.
This Full Fire Ban:
1. Prohibits all fires and the issuance of new fire permits for all rural areas within the M.D. of Wainwright including the Hamlets of Jarrow, Fabyan, Greenshields and Ribstone.
2. Prohibits all fires including all open fire pits, as well as charcoal briquette barbecues.
3. Still allows propane or gas barbecues.
If you have any questions or require clarification, please contact the Municipal District of Wainwright Office at (780)842-4454.